AC Repair in Porter Ranch
It's that time of the year, when temperatures soar and air conditioning repair in Porter Ranch becomes a top priority for homeowners and businesses. Don't wait a minute longer before calling our certified, highly trained and trusted professionals that offer 24 Hour Air Conditioner Service in Porter Ranch technician to assist you. Whether you need a residential or commercial unit serviced, repaired, or replaced, you can count on our NATE certified technicians to come promptly to your home. We even provide same day service when necessary. Our friendly, efficient service techs will ensure there are no issues with your air conditioner upon completion of their repair to your system, so call on us to repair your air conditioner. We provide all of Porter Ranch with the finest quality air conditioning service and products from the industry's leading manufacturers. Providing superior A/C service, repair and installation is our top priority. We specialize in cooling system installations from brands like RUUD, Trane and Lennox, but also repair all major makes and models. Pacific Coast is the leading AC Repair contractor in Porter Ranch with over 10,000 satisfied customers in the area.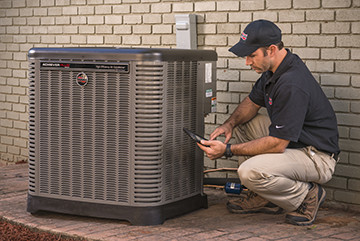 Porter Ranch Air Conditioning Repair Company
When the temperature in Porter Ranch reaches the hundreds and above, the only thing keeping you between the outdoor scorching heat and humidity is your air conditioning system. We have trained AC Repair Specialists that know how to get your air conditioner to blow cold air again. Whether your home needs a new unit because the current unit is broken and beyond repair or if you're seeking a new unit in order to lower your monthly utility bills, we can help you. Perhaps you have a functioning unit and would like to make certain it stays that way- sign up for a seasonal AC Tune-up. We are locally owned and operated and have been servicing the area for over 20 years, so you know you can trust us with all of your air conditioning needs.
90% of Repairs Can be taken care of on our first Visit to your Home
Common Issues that require Air Conditioner Service
Poorly-charged air conditioning system.

 If an A/C system is not properly charged with refrigerant, it is unable to efficiently remove heat and cool your home.

The outside fan or unit is not working.

 The condenser fan located outside your home removes heat from the compressor and keeps refrigerant cool. The condenser fan can stop working due to a faulty capacitor, a bad motor bearing can cause it to overheat, or there may not be power to the system. If it does not run or is not spinning at full capacity, it can cause your compressor to prematurely fail, in some cases a new air conditioner has to be installed if the compressor is not in stock.

Insufficiently cooled rooms.

 This can be due to poor duct design, kinked or damaged air ducts, or an air duct leak.

The A/C unit is not blowing cold air.

 This can be can be a result of various issues, including the following:

Lack of power to the system
Dead thermostat batteries
A low refrigerant charge

Dirty air filters

 (Note: Dirty air filters can cause many system malfunctions. Air filters should be changed periodically- typically every 3-6 months in some cases monthly.)
The Best AC Service Available in Porter Ranch !
We have been serving Porter Ranch for more than 20 years. We are proud to be a locally-owned and operated company, and understand the importance of treating our customers the right way. Give us a call to schedule your Air Conditioning Repair today!
Air Conditioning Repair Porter Ranch
We are your local air conditioning repair and service experts in Porter Ranch, CA. You can trust our team of professional air conditioning repair experts with your next service or installation. We have great deals on annual maintenance that can help protect the life of your hard working AC unit. The heat in the Porter Ranch area can be brutal, so don't take your chances with whether or not your AC is running efficiently or without problems.
Air Conditioner Maintenance in Porter Ranch
If your air conditioner needs seasonal maintenance, contact us at (818) 888-3968. We recommend having maintenance done on your A/C to prevent expensive air conditioner repair bills. Having an AC Tune-up done allows our service technicians to run through your entire system clean parts, change filters and test parts to prevent future break downs. Professional service by a trained technician will ensure that your system runs at peak efficiency for years to come. Among other benefits, regular maintenance reduces energy consumption and ensures peak performance.
Our commitment to customer satisfaction is unmatched by other air conditioning companies. We aim to improve overall system performance through accurate A/C repair and annual maintenance. If your cooling system breaks down unexpectedly, We are available 24 hours a day for emergency service. With 100+ degree warm summer days, it is imperative to have an efficient and reliable air conditioning system. Contact our comfort specialists for the best A/C repair and service in Porter Ranch ! To schedule service online click here to schedule service.
Installing New Air Conditioner in Porter Ranch
With major equipment such as your home comfort air conditioner, we tend to do everything possible to repair them before determining that a replacement of your cooling system is necessary. The need for a replacement usually comes after you've had your system for many years often times more than 10 years old, or when it has been used excessively and cannot be repaired any longer. Our service technicians only recommend replacing your air conditioner when you are experiencing constant repairs that no longer keep it working properly and would be a waste of your money. Our FREE in home installation estimate to replace your old Air Conditioner is no pressure estimate.
Why Choose Us?
We are a family owned and operated heating and air conditioning company. We specialize in residential heating and air conditioning equipment replacement and repair. We carefully measure your home, calculate air flow, and consult with you about any special needs you may have, before making equipment recommendation. We will take into consideration your time, budget, and family needs, and give you a few recommendations allowing you to decide which air conditioner brand is best for you.
The Benefits Of AC Replacement Include:
Better air quality
More eco-friendly
Lower energy bills
Quiet air conditioner
Solve inconsistent air flow problems
Warranty on your new Air conditioner
Peace of mind and more.
If your system is between 10 and 20 years old and you are experiencing high utility bills or inconsistent performance, we recommend scheduling a professional evaluation of your existing system to determine if maintenance (such as ductwork repairs) or replacement is the best course of action.
Call US AT: (818) 888-3968